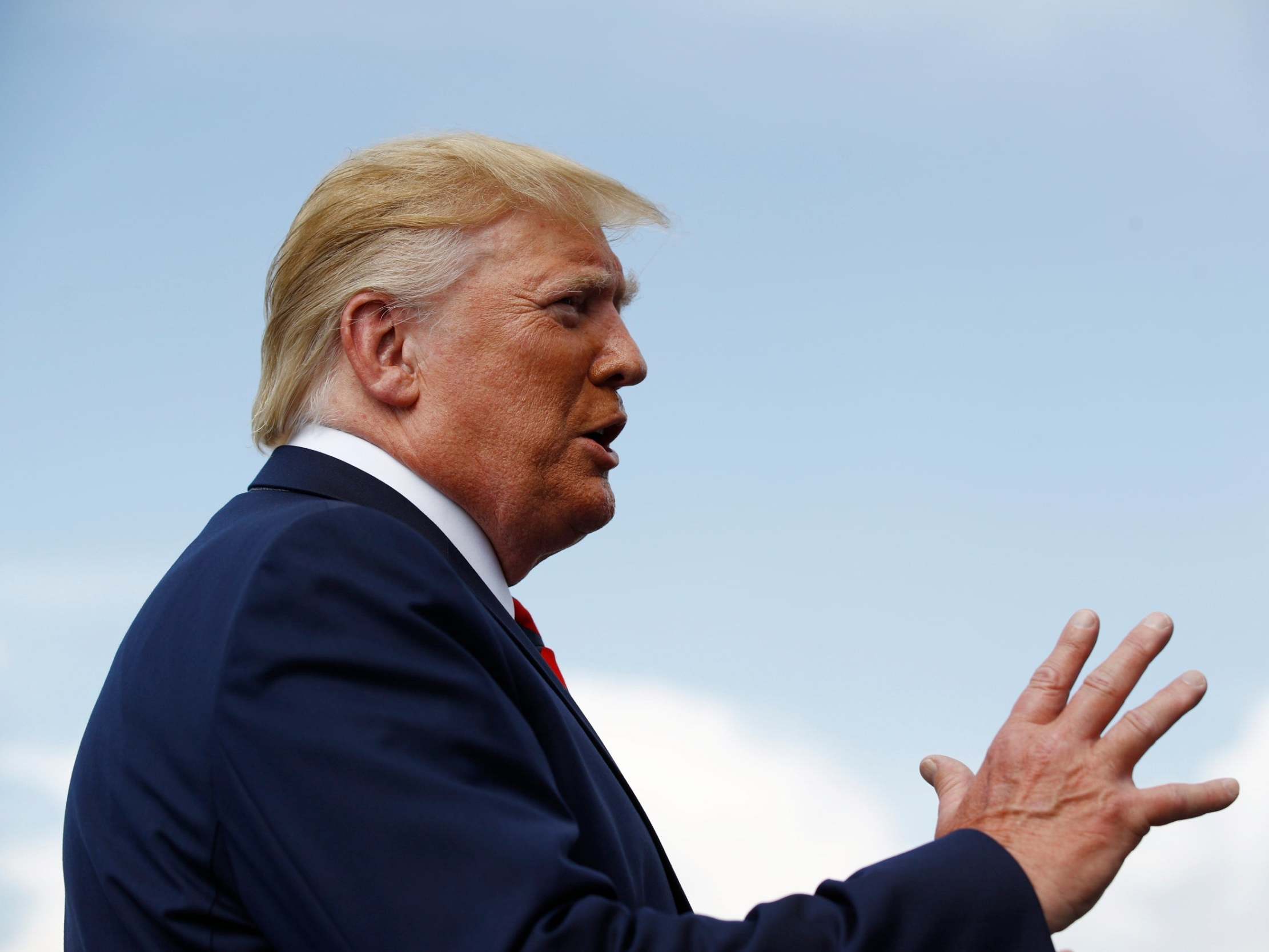 The president moved over the weekend to reassure Americans on the economy, with Trump insisting as he jetted back to DC from his golf club in Bedminster, New Jersey: "I don't see a recession."
"We're doing tremendously well. Our consumers are rich. I gave a tremendous tax cut and they're loaded up with money," he told the press.
He was busy spreading the same message on Twitter over the weekend – given that a strong economy is integral to his re-election prospects and consumer confidence dropped 6.4 per cent in July – tweeting: "Our economy is the best in the world, by far. Lowest unemployment ever within almost all categories. Poised for big growth after trade deals are completed."
The president – clearly rattled – has upped the ante in his attacks on the media in recent days, apparently in response to reporting on the early economic warning signs that have begun to flash, despite US unemployment being near historic lows and relatively high marks by voters on Trump's economic stewardship.
For one, global growth has been slowing. Last week, stock markets plunged as the yield on the 10-year Treasury note briefly fell below that of the two-year Treasury note, an unusual situation known as an inversion of the yield curve – considered one of the most reliable leading indicators of recession in the US.
Meanwhile, the consequences of Trump's trade war with China have begun to be felt. His anxiety that the anti-democracy demonstrations in Hong Kong might delay a truce being agreed with Beijing has been particularly telling.
"I'd love to see it worked out in a humane fashion," Trump told reporters on Sunday. "It does put pressure on the trade deal."
He did at least acknowledge a potential impact on consumers from the tarriff war when he paused a planned 10 per cent tariff hike for many items coming from China, such as cellphones, laptops, video game consoles, some toys, computer monitors, shoes and clothing. 
"We're doing [it] just for Christmas season, just in case some of the tariffs could have an impact," he said yesterday.