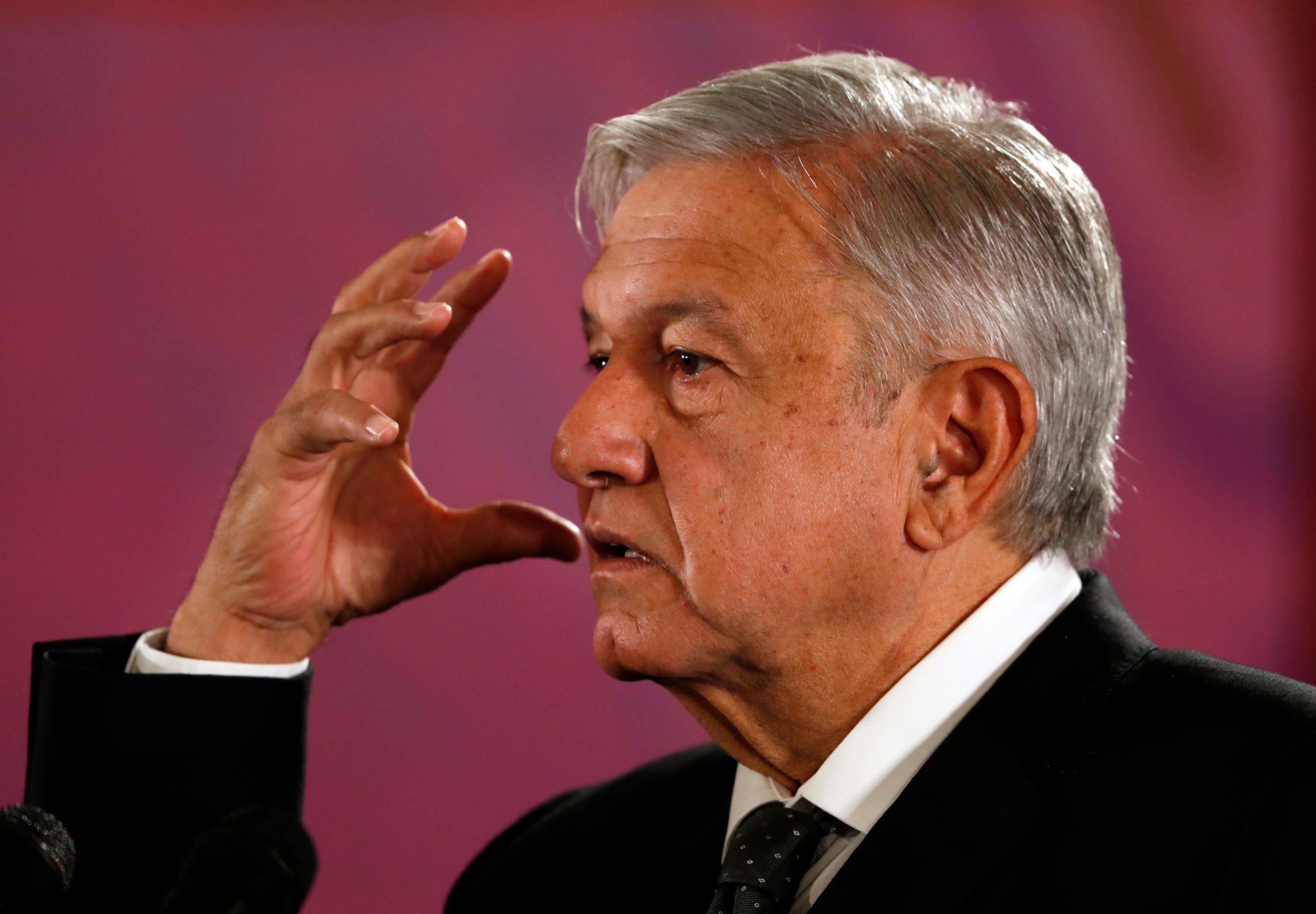 After a deadly firefight between Mexican security forces and members of the Sinaloa cartel, the country's president cancelled the arrest warrant for the son of drug kingpin Joaquin "El Chapo" Guzmán and ending the police operation which was about to take him into custody.
In a press conference, Andrés Manuel López Obrador, known as Amlo, defended his decision to allow Ovidio Guzmán López to remain at large, saying, "This decision was taken to protect citizens. You cannot fight fire with fire. We do not want deaths. We do not want war."
Mr López Obrador campaigned for the presidency on a platform of ending corruption and cracking down on Mexico's cartels. 
According to official reports, the government detained Guzmán López on Thursday afternoon at a home in Culiacán, the capital of Sinaloa State. In response, members of the Sinaloa cartel mobilised, attacking the Mexican National Guard. 
Videos shared on social media showing cartel members riding in truck beds outfitted with machine guns and firing in the streets in broad daylight.
Outgunned, the Mexican security forces released Guzmán López, but fighting between the cartel and the National Guard continued into the night. Roads were blocked and cars set aflame, according to witnesses. 
The violence left at least eight dead and 21 injured. Some reports indicated that Guzmán López might have been traded for the release of Mexican soldiers captured in the firefight. 
A lawyer for Guzmán family confirmed to the Associated Press that Guzmán López was "alive and free". 
Though the Sinaloa cartel has lost some of its influence since El Chapo was arrested and convicted in US court of money laundering and murder, the cartel remains powerful in Culiacán. Analysts who spoke to the New York Times said the violence in Culiacán could be an indicator that the cartel is splintering as different factions jockey for control now that El Chapo is no longer in control.
Guzmán López, has helped run the Sinaloa cartel along with his brothers since his father's 2016 arrest, is also wanted in the US on charges of drug trafficking.